My current profession of choice is farming. I spend a lot of time on the farm. Most of the time the farm activity consists of bushoging, cutting hay, tending to the cattle or any number of other farm related activities. But for the last few weeks, there has been a whole different kind of action on the farm. Making a movie.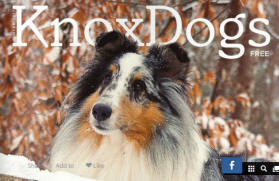 My wife Sarah's cousin and his wife, Wesley and Lesley Hardin, own a very talented, trained, dog named Indy. He is a Shetland Sheepdog. Lesley and Indy compete in canine agility competitions where Indy has done very well in the sport. So much so, that some time ago, Indy was featured in and on the front page of the Knox Dogs magazine. That was the beginning of Indy's career.
Through a chain of events, a local movie production company, working on a kids style movie, sought out Indy to be in their movie. While the movie folks were auditioning the dog and discussing the plot of the movie with the Hardin's, Wesley told them they were welcome to use the family farm for any of the production of the movie if they wanted.
After a drive around the farm, the movie folks decided that they wanted to film several scenes on the farm. The long and short of it is, for the last several weeks form time to time, there have been dozens of movie making people on the farm. Big cameras, lights and lots of kid actors. Some of you may have even seen the truck pulling the trailer with different vehicles on it up and down Martel Road as part of the filming. It's really been something to watch.
The name of the movie is "Bandit And Saints Of Dogwood." It's being produced by a company called Will-Rock Entertainment. The "Rock" part of the name of the company is a local fellow some of you may know, Rock Hurst. The movie is a kids movie that, as I understand it, is kind of a melodramatic comedy. The plot is the kids out smarting a couple of bumbling crooks. It is set to be released direct to DVD the first of next year.
It's kind of neat to think about a real movie being filmed right here in Loudon County.