Jamie Satterfield knoxnews.com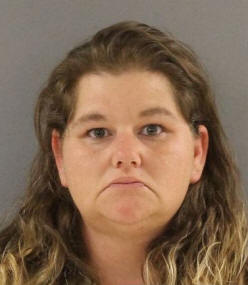 Her guilt was as plain as the mail scattered in the back seat of a Loudon County Sheriff's Office patrol car.
Sarah Jane Duncan, 38, pleaded guilty Tuesday in U.S. District Court to mail theft.
Duncan and co-defendant Amber Dawn Thomas were nabbed in December 2013 after a rash of mail thefts in the Tellico Village community. Even if the pair hadn't conceded guilt when confronted, authorities found more than enough proof inside the cruiser used to transport the pair to the sheriff's office, according to a plea agreement authored by Assistant U.S. Attorney Jennifer Kolman.
"Checks were recovered from the police cruiser after transporting the defendants to jail, and several were found in (Thomas') purse," Kolman wrote.
The case began Dec. 15, 2013, when a Tellico Village resident found a trash bag stuffed full of mail addressed to residents in the lakeside development. The bag had been tossed along the roadway.
"That same day another report came into the Loudon County Sheriff's Office in regards to a small car … in the area of Tanasi Lagoon within Tellico Village stopping at all the residents' mailboxes," Kolman wrote.
Deputies later saw the car "and could see the driver of the vehicle taking something out of a mailbox" in Tellico Village, the plea agreement stated. Thomas was the driver, and Duncan the passenger.
"Law enforcement observed numerous pieces of mail in the driver, passenger and console areas of the vehicle belonging to residents of Tellico Village," Kolman wrote.
According to the plea agreement, the pair later confessed they had been stealing mail in search of cash and checks to support their drug habits. They tossed the leftover mail along the side of the road or in the trash can at a nearby convenience store, Kolman wrote.
On the day of their arrest, the pair already had collected $225 in cash stolen from the mail in a few hours time.
Chief U.S. District Judge Tom Varlan set an April 1 sentencing hearing for Duncan. Thomas has inked a deal to plead guilty at a hearing later this week.