Lenoir City's standout football player, Lucas Hamilton has signed to play football for Middle Tennessee State University.
knoxnews.com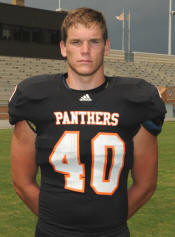 Hamilton, an MTSU signee, could be one to really blossom in college, as he's still adjusting to his ever-changing frame. He began as a 6-2, 170-pound freshman and is leaving Lenoir City a 6-6, 240-pound tight end. Shaving a hair off his 40-yard dash time could make him into even more of an offensive threat.
"It's not as fast as I'd like it to be," said Hamilton of his time of 4.9 seconds in the 40. "But we're going to work on that. I feel like a 40 is all about technique. You can tell a lot from a 40, but you can't tell everything from it.
"I guess I have that game speed, as they say."