Loudon teen starts nonprofit to give mattresses to orphans in Africa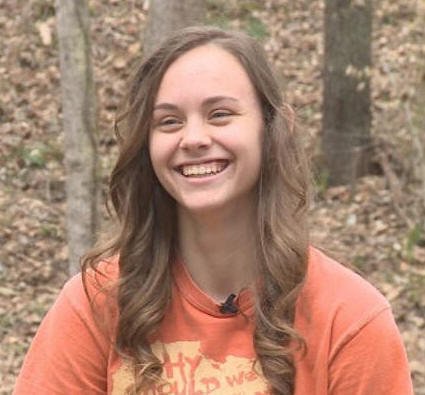 LOUDON, Tenn. (WVLT) --
A Loudon teenager started a nonprofit organization when she was only 10 years old to help kids who need a bed to sleep on.
Sydney O'Leary will be the first to tell you she's just a normal teenager. She spends her free time playing basketball with her siblings and playing outside in the yard. But at 15 years old, her vision for her life is anything but traditional.
"God just chose me five years ago and changed my life," O'Leary said.
O'Leary started a nonprofit called Feeding the Orphans when she was only 10 years old. It happened while she was in the process of trying to convince her parents to adopt a little girl from Africa, and O'Leary saw first hand that there are kids sleeping in the streets.
"We saw kids from the ages of two to 15 sleeping on the concrete floor out in the open...It just made me really sad," she said.
That's when O'Leary started her mission to help those kids and provide mattresses for them however she could. A local Knoxville store, Braden's Lifestyle Furniture, was told about the project and decided to jump in and help O'Leary where they could.
Company owner, Nick Braden, said helping O'Leary was a no-brainer.
"Every time we sell a mattress in here we actually purchase a mattress for an orphan in Ghana," Braden explained.
O'Leary said she never would have thought that she would start a project like this, but admitted the decision wasn't really up to her.
"You're never too young to do something. I was 10 and I never thought God would use me for something this big when I was 10. So you're never too young for God to use you. He can use you no matter how old you are," O'Leary said.
Braden's Lifestyle Furniture will be holding an open house on Saturday, April 4th at 12:00pm to formally announce their partnership with Feeding the Orphans. The public is invited to attend.