A Philadelphia, Tenn., man is charged with multiple counts of drug possession following his Wednesday night arrest by the Loudon County Sheriff's Office.
Justin Wade Lynn, 28, is charged with three counts of possession of a Schedule II drug for resale, possession of a Schedule IV drug for resale, simple possessions of Schedule VI, possession of drug paraphernalia and possession of a firearm by a convicted felon.
Lynn's arrest followed an eight-month investigation by the Sheriff's Office.
A search of his home found Oxycontin, Roxicodon and Klonopin prescription drugs, as well as a 12-gauge shotgun, marijuana and $5,165 in cash, according to the Sheriff's Office.
Also arrested in the raid was Tracy Lowry — age and residence unavailable — for possession of methadone, a Schedule II drug.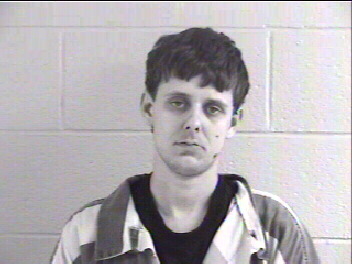 JUSTIN WADE LYNN
Charge: - POSSESSION OF SCH.IV
Charge: - SCH.4 FOR RESALE
Charge: - POSSESSION OF SCH.II
Charge: - POSSESSION OF SCH.II
Charge: - POSSESSION OF SCH.II
Charge: - UNLAWFUL POSSESSION OF A WEAPON
Charge: - UNLAWFUL POSS./CARRYING WEAPON
Charge: - POSS OF WEAPON/INTENT TO GO ARMED
Charge: - UNLAWFUL POSSESSION OF FIREARM BY FELON
Charge: - POSSESSION OF SCH.VI
Charge: - POSSESSION OF DRUG PARAPHERNALIA