Loudon man arrested on child rape charges

Michael Grider WVLT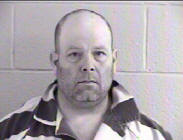 LOUDON, Tenn. (WVLT) -- Loudon County Sheriff's Detectives say they've arrested a child rapist.
Steve Nomic, of Ritchie Road in Loudon, is charged with one county of child rape and one count of statutory rape by an authority figure.
"...the victim told investigators that she had had sex with Mr. Nomic on several occasions," a LCSO news release states, "and that some of the sex did take place while the juvenile was under the age of 13 years old, making it a Class A Felony with a minimum sentence of 25 years to serve."
Investigators say Nomic admitted having sex with the girl.
He's being held on a $200,000 bond, and investigators might file more charges against Nomic, deputies say.