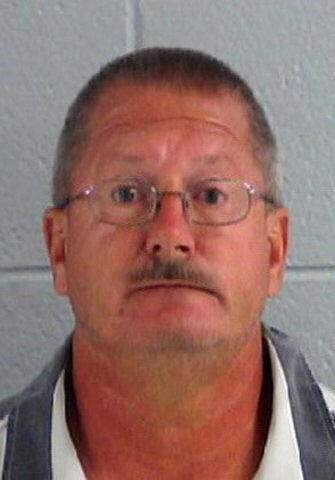 LOUDON — An East Tennessee firefighter quit after an 80-year-old woman accused him of forcing himself on her at her home, authorities said.
Ricky Lynn Sutton appeared Tuesday in Loudon County General Sessions Court on a charge of sexual battery. He remained free on $25,000 bond.
Sutton turned in his resignation to the Loudon Fire Department on Saturday, City Manager Lynn Mills said. He had worked for the city fire department since 1998 and was making about $42,000 per year.
"This is just a shock," Mills said. "I informed the mayor and the City Council, and none of them could believe it."
Sutton, whose exact age was not available, knew the woman from various medical calls at her home over the years, Loudon police Detective Brian Jenkins wrote in an arrest warrant. The woman told police Sutton showed up Friday and asked to come inside.
"They visited for a short time, and Sutton stood up to leave," Jenkins wrote in the warrant. "When they stood, Sutton grabbed both of her hands and pulled them away from her body and made comments about how attractive she was."
The woman told police she resisted, to no avail.
"He then asked her to kiss him, pulled her body up against his in a passionate manner ... and kissed her on the lips," Jenkins wrote. The woman "attempted to pull away from him and told him to stop, but he held her tight and kissed her again."
Sutton apparently left at that point. The woman called police, who arrested Sutton that night.
Sutton turned in his one-sentence resignation the next day.
"I, Ricky Lynn Sutton, (as) of 8-30-14 has resign(ed) from the city of Loudon," the letter reads.
Loudon Fire Chief Mike Brubaker called the case a "personnel issue" and referred all questions to Mills. The city manager said Sutton was off duty Friday and had no history of complaints or other trouble.
Sutton joined the fire department as a part-time firefighter in 1998, according to city personnel records. He attained full-time status in 2007.
Court records did not indicate whether or not Sutton has hired a lawyer.