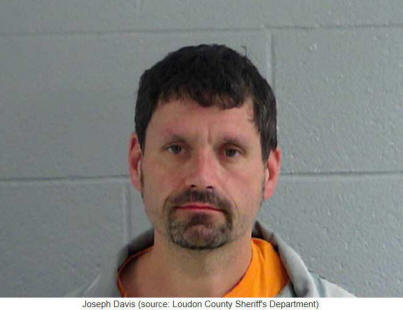 LOUDON (WATE) - A Fort Loudoun Middle School teacher is back on the job after a three-day suspension following a DUI arrest.
Joseph Allen Davis, 43, was arrested on a DUI charged just after midnight on October 26.
A Loudon County Sheriff's Department incident report says a deputy saw Davis' red 2008 Toyota Tacoma truck cross the fog line on Highway 72. He then saw that the vehicle was traveling on the wrong side of the road.
The deputy turned on his lights and siren and attempted to pull Davis over, but the report says Davis turned on Highway 444, ignoring several opportunities to pull over beforehand.
After Davis stopped, the deputy noticed a strong odor of alcohol along with watery and bloodshot eyes.
According to the report, Davis said he had only consumed two beers. The deputy found a six-pack of beer in the car, one of which was open.
The deputy said Davis performed poorly on a sobriety test. A breathalyzer showed his blood alcohol level was 0.161, twice the legal limit.
Davis was taken to the Loudon County Jail and charged with DUI. He was also cited for the open container.
Loudon County Director of Schools Jason Vance says Davis was suspended for three days and given a "talking to." Davis has since resumed his teaching responsibilities.