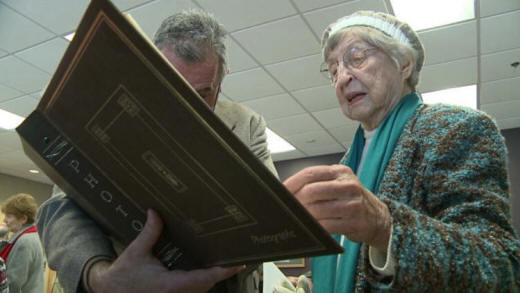 LOUDON, Tenn. (WVLT)--
It was a big day of celebrations for a founding member of the Loudon County Health Department who celebrated her 91st birthday.
Marge Price, the woman everyone was celebrating on Friday said "Who would have thought I'd be here at 91 years old? It's ridiculous."
But for the community of Loudon County they say they're blessed to have someone like Marge still around in their community.
In 1949, she was asked to help put together a Health Department because Loudon County was one of the last counties in Tennessee to have one.
For 30 years she answered house calls caring for people in the community even if she wasn't always welcomed.
"Health care was very primitive back then and people were leery of me coming to their home even though I had a uniform on with a name tag. I had many cases where a gun was pulled on me or a pistol was in my chest." said Marge
It's those stories that keep people in the area asking for her to stop by and share what it was like back then.
Buddy Bradshaw, Loudon County Mayor said "The people in this area have nothing but good things to say about her. It's amazing to see the smiles that come across their faces when they talk about the impact she has had on them."
Friday's celebrations included a proclamation from a resolution passed December 1st to thank Marge for all her service to the community.