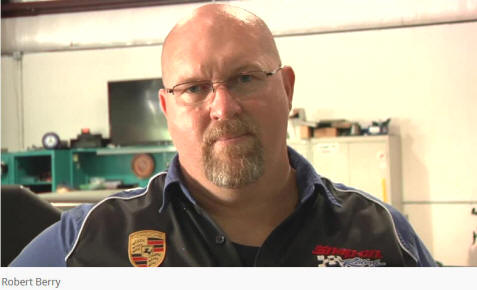 KNOXVILLE (WATE) – A Lenoir City businessman was arrested for sales tax evasion and theft after an investigation led by the Tennessee Department of Revenue.

Robert Wayne Berry, Jr., 50, was indicted by the Knox County grand jury on 24 class E felony counts of sales tax evasion and one class C county of theft of property over $10,000 on Nov. 3.

The indictments charge that from January 2011 through January 2013, Berry failed to remit state sales tax from sales at Eurohaus Motorsports, LCC.

Berry's bond was set at $20,000.

If convicted, Berry could be sentenced to a maximum of two years in the state penitentiary and fined up to $3,000 for each count of attempted sales tax evasion and a maximum of six years in the state penitentiary and fined up to $10,000 for theft of property.

Berry has been accused by several car owners of not completing repairs on time and leaving them not knowing where their cars are.

Ryan McElveen took Berry to court where a judge ordered Berry to return his classic Mercedes, more than 18 months after it had been taken in for repairs. Another repair shop completed the job.