Loudon Co. girl donates 10th birthday presents to kids in need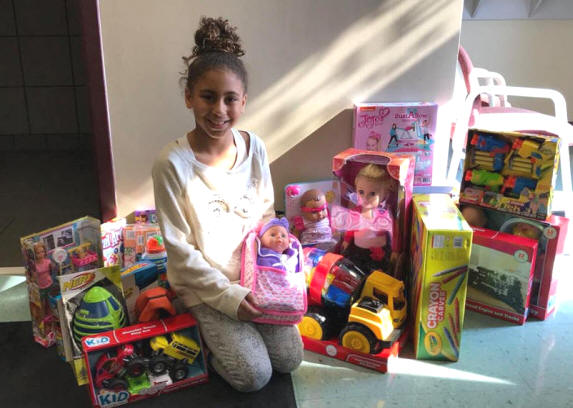 LOUDON COUNTY, Tenn. (WVLT) -- A little girl in Loudon County celebrated her birthday with gifts not for herself, but for those who might need them more.
According to the Loudon County Sheriff's Office, 10-year-old Tajzia threw a pool party for her birthday. At the party, she asked anyone who brought a present to donate them to the LCSO's Toys for Tots program instead of giving them to her.
"It's just a wonderful wonderful gesture that this little 10-year-old girl did, to offer all of her birthday presents to our Toys for Tots program, it's a sigh of relief to know that we've still got people out there that want to give from their heart," Loudon County Sheriff Tim Guider told Local 8 News. "Something like this is just a joy, and it gives hope."
Guider said the Toys for Tots program has been in place in Loudon County for 28 years. The sheriff said several additional agencies have been involved to help find the names of children in need. Area schools provide names and resources, and Angel Trees with tags listing individual childrens' names and wishes have been set up around the county.
"it gives me hope where I have been very discouraged of late, with all the stuff that goes on and the morality of the nation, this is just, 'Hey, we might have some hope now,'" Sheriff Guider said.