Loudon Co. celebrates opening of new fire station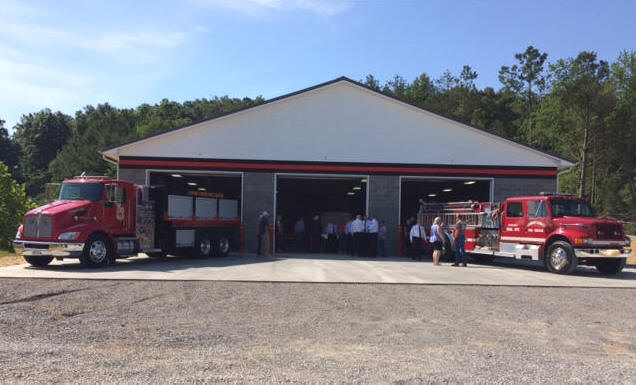 LOUDON COUNTY - Loudon County Fire and Rescue celebrated the completion of their new fire station Saturday morning.
Located off Eaton's Crossroads, the building is a significant upgrade for the station. The station is tripled its original size, from 960 square feet to 3,000 square feet.
Operation captain of Loudon County Fire and Rescue, Jeff Chambers, says with a growing county, the new building was necessary.
"We needed the larger space to house equipment that we're foreseeing to need," Chambers said.
The location was ideal for accessing two main interstates, Interstate 40 and Interstate 75, ensuring quicker response times for emergencies.
Loudon County's community has responded well to the new opening.

"They've all been supportive, 100 percent supportive of this here. It's been phenomenal," Chambers said.
Congressman John Duncan attended the event and open house for the grand opening.