Loudon Co. Sheriff's Office mourning K9

Sad news from the Loudon County Sheriff's Office.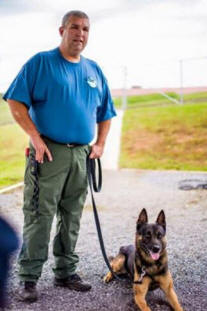 wbir.com-The department announced Tuesday on its Facebook page that one of their K9 officers, Derro, had to be euthanized due to health complications.
Derro, a 10-year-old Belgian Malinois, was handled by Sgt. Michael Watkins. The two had recently competed in United States Police Canine Association (USPCA) Region 8 field trials in Loudon, where they finished third in the patrol competition.
He had worked with the department for four years.
"Our thoughts and prayers go out to Sgt. Watkins and his family during this difficult time. K9 Derro was a huge asset to the LCSO and the Loudon County Community and will be forever remembered! Rest in peace our 4 legged brother!" according to the Facebook post.