Loudon Co. man charged with rape of a child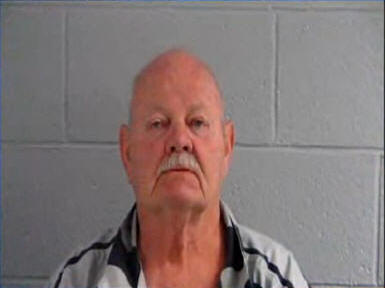 LOUDON COUNTY, Tenn. (WVLT) -- Terry Phillips, 71, is charged with rape of a child. Loudon County deputies said he molested a six and seven-year-old inside his home about three weeks ago.
Neighbors said the charges are shocking.
"I didn't know what to think about it really. I didn't think he'd do something like that - he's a really nice guy. Always got along with him.Always been friendly with us," said Shaun Pena.
Pena said Phillips' yard used to be a popular spot for kids.
"There were kids that always played - he let them play in his yard. They'd go and have fun, he didn't mind," said Pena.
Deputies said the boys were on their way home from a friend's house when they stopped to play there.
"There was some contact made at the yard of the residence and then some other stuff happened from there," said Lt. Patrick Upton, with the Loudon County Sheriff's Office.
According to the report, Phillips fondled both of the boys and performed a sexual act on one of them. Then he sent them home with a gaming magazine.
"He did admit to the charge that he's charged with. I can't get into the details of what he said, but he did admit to the charge," said Upton.
That's something that Phillips' friend and neighbor can't believe:
"I heard that he had a mental breakdown and actually he didn't even know what they were arresting him about," said Ella Hoskins.
She said the charges are out of character for him.
"He's always been a nice person. He even got a child out of the swimming pool to keep him from drowning. And he has grandchildren of his own. And I've never known him to mistreat a child or nothing," said Hoskins.
But Shaun Pena said he's not taking any risks and he's keeping his great nephews away from Phillips.
Deputies said Phillips will have a preliminary hearing next Wednesday and from there, his case will get sent to the grand jury. They said he'll likely face additional charges because they said he touched both of the boys inappropriately.
Deputies said they collected DNA evidence in the case, which is currently being tested.
If convicted, Phillips could face a minimum of 25 years in prison.