PRESS RELEASE
BURGLARY
May 25, 2010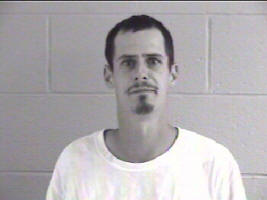 Loudon County Sheriff Tim Guider credited an alert neighbor for notifying Loudon County Sheriff's Deputies of a burglary in progress, which led to the arrest of Edwin Christopher Eaker, age 34, of Byington-Solway Road in Knoxville.
The Hines Valley Road neighbor surprised Eaker during the burglary, but Eaker evaded the neighbor, who had already contacted 9-1-1, then attempted to evade deputies, which resulted in several officers pursuing him. When he was apprehended by Loudon County Sheriff's Deputies, the victim's stolen items were located in Eaker's vehicle.
Charges including Aggravated Burglary and Theft over $1000 are pending. Eaker is currently being held without bail at the Loudon County Justice Center.
---
PRESS RELEASE – LOCAL
WALGREEN'S ROBBERY
May 24, 2010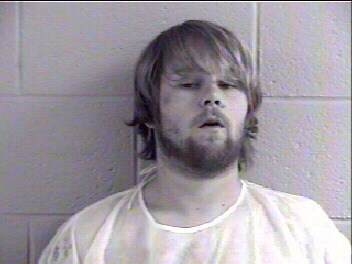 Loudon County Sheriff Tim Guider credited two off-duty Loudon County Deputies for assisting in the capture and arrest of Michael McConkey, age 26, after the report of an armed person at the Walgreen's pharmacy in Lenoir City on May 22nd.
LCSO Chief Daryl Smith and Sgt. Gary Hall were traveling on Hwy 321 when the call came in, and arrived at the store to back up Lenoir City officers. They, along with Sgt. Lynette Ladd of LCPD, proceeded to the pharmacy and removed pharmacy employees, who indicated there was a man with a knife still in the pharmacy area and also one female employee.

After encountering McConkey, who was armed with a knife, McConkey pointed the knife towards the employee, and Smith and Hall lunged onto the man to restrain and disarm him. At that point additional LCPD officers had arrived at the scene and took McConkey, who had stated he just wanted to kill himself, into custody.
McConkey has been charged with aggravated robbery and aggravated kidnapping, and also had Warrants for his arrest on Violation of Probation and Failure to Appear. He is being held without bond in the Loudon County Jail. Both Smith and Hall were treated for minor lacerations and abrasions.