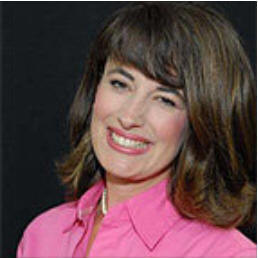 The premature birth of her second child and her experiences being married to a cocaine addict led Kim Jaggers of Lenoir City to become the well-known evangelist she is today.
Jaggers grew up in Knoxville and lived an almost "perfect" life for numerous years until her second son, Ben, was born prematurely at 31 weeks. Life for the family then spiraled into darkness and despair.
"Suddenly everything was hard," Jaggers, whose last name was Buckner at the time, said. "Nothing about life was normal."
While growing up, Jaggers secured an engineering scholarship at the University of Tennessee in Knoxville, where she met her future husband, Rick Buckner. The two married after four years, built a large home and had their first son, Will.
Growing up, Jaggers was a Sunday morning regular at church, but she never truly held a relationship with God, she said. She said just checking life events — like getting married — off a list would bring her happiness, but instead she felt an emptiness.
While attending church one day, she realized she never surrendered her life to Christ.
"That day, I started really in a personal relationship with Christ," Jaggers said. "Things really started to change for me. I seemed to have a lot more peace and hope and joy that wasn't circumstance dependent. I seemed to be able to start to rest in things instead of trying to fix everything and everybody around me."
Jaggers then became pregnant with Ben and went into labor at 25 weeks. Doctors managed to postpone labor for seven more weeks, and Ben was born weighing 2 pounds, 12 ounces.
Ben was hospitalized 264 days his first year, struggling with brain bleeding, lung problems and a genetic heart condition.
The family's finances took a turn for the worse with Jaggers unable to work, and the family sold its home and moved into a double-wide trailer.
"I went from (a) very much big house, pretty life to double-wide trailer," Jaggers said.
One day while browsing through the couple's bank statements, Jaggers noticed Buckner made 20 $20 withdrawals in one day. After questioning her husband about the inconsistency in the bank account, Buckner confessed to having an addiction to cocaine.
The couple went to their family pastor for help, and after professing his faith, Buckner entered into a rehabilitation center for treatment.
Doctors then found that Ben's T cells, which are part of the immune system, were not functioning properly, and Ben was sent home for the weekend before he would undergo surgery the following week.
Buckner came home for the weekend and said he would meet members of his side of the family at Jaggers' parents' home to watch the first UT football game of the season after taking out the garbage, but he never arrived.
Ben's surgery took place the following Tuesday, and Jaggers filed a missing persons report.
Two detectives walked into the hospital to speak with Jaggers later that week.
"They sat me in the chair, and they told me they had found my husband's truck, and there was a body inside and that visual identification wasn't possible," Jaggers said. "I remember just falling over in the chair and crying and screaming so loud that my daddy ran from Ben's room to over there. The next however long was just a blur."
Buckner committed suicide in his truck at one of his company's warehouses.
Days passed and Jaggers said she continued to pray for God's will. Ben's T cells suddenly began working without explanation, she said.
Bills piled high, but friends and church members chipped in to help with expenses. Congregation members helped build her a new home.
"Over and over again, God was loving me through other people," Jaggers said.
Ben's health gradually took a turn for the better, and Jaggers began attending church again.
Her friends created a "godly trait list" for her to compare to men she would meet in case she would like to remarry one day, and that day came when she found a man at her church that met every requirement except for one.
"Deron Jaggers, who is sometimes late to many places that he tries to go, he was new in town," Jaggers said. "... He was trying to go to Grace Baptist (Church) in Karns, and he was too late to make it. So he pulls into West Park (Baptist Church), which is where I was. We met, and just from getting to know him, I knew he was everything on that godly trait list that my friends had made, except he drove a truck. God has a sense of humor."
The two married after just a few months, and after moving to locations including France and North Carolina for his work, the couple decided the time was right to settle down in Lenoir City with their three children.
Will, 21, currently attends Lee University in Cleveland. Ben, 19, is preparing to graduate homeschool and their younger sister, Abby, 15, is approaching her sophomore year in high school.
Not long after recovering, she testified about her experiences at her new church, First Concord Baptist in Knoxville. She then began speaking monthly for a single mothers ministry and now travels telling her story to others in hopes that it helps them through hard times.
"She lives her message, and I really think that is key," Karen Doyel, a friend of Jaggers, said. "Day in and day out, she lives what she shares. ... She just shares who God is in her life and then lives it in front of the people around her. I just think that's the strongest message you can have."
Her message revolves around the God she trusts.
"God is who he says he is, that he's real, that he's more real than the air we breathe," Jaggers said. "He truly wants a real daily run to him relationship, and it's there that we're going to find peace and hope and joy and direction and comfort. A religion like a Sunday only thing, it's worthless. He wants all of us, and he gives all of himself. Whatever comes, circumstances may change, you don't have to lose your peace when they do. He's the rock."