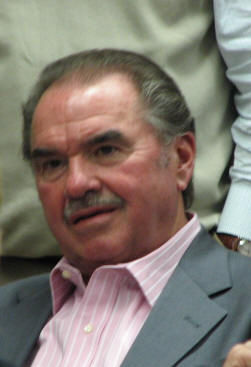 Looks like our old friend, Ed "Liquor" Bell is contemplating another shot of getting himself a liquor store in Lenoir City. Retired banker Bell you will remember has spent tens of thousands of dollars on liquor store referendums over the last few years. Liquor Bell was the bird that sponsored the last liquor store referendum that failed in Lenoir City but brought liquor stores to Loudon.

Back in 2006, Liquor Bell and friends spent more than 24k in a loosing effort. Bell came back in 2008 and had a partial victory by getting liquor stores in Loudon but failed in Lenoir City for a second time.

The really funny thing was, after spending all that money in 2008 getting the liquor store referendum passed that brought package stores to Loudon, Liquor Bell wasn't one of the applicant to get a liquor permit from the city. I was there that night at the Loudon City Council meeting and the look on his face when he was passed over was priceless. He apparently doesn't plan to make the same mistake again.

Liquor Bell has already approached several Lenoir City officials to ask, if he funds another liquor store referendum in Lenoir City and it passes, could he be the only one to get a permit from the city. As I understand the conversations, Bell was given no assurances that he would be granted exclusive liquor store rights even if he did all the leg work. This almost sounds a little ahh, I don't know improper maybe?

Could somebody please explain to me why a seventy-seven year old retired banker who likely has more money than he can spend wants a liquor store so badly? Just how deep does a greed streak have to be to keep this up?