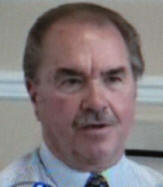 There's an old saying that goes, the only thing sure in life is death and taxes. Let me give you another one. As sure as there is a general election, our old pal Ed Bell, will be trying to bring more liquor to Loudon County.

Retired Lenoir City banker and apparent liquor lover, Ed Bell, has submitted his petition for approval to the Loudon County Election Commission to have the question of liquor stores for Lenoir City on the November ballot.

Mr. Bell has spent tens of thousands of dollars trying to bring liquor stores to all of Loudon County. Two years ago Bell and others managed to have the liquor store question placed on the Lenoir City and Loudon County election ballots. The county passed the measure and Lenoir City voters rejected it.

After spending all that money and working so hard to enrich himself, when the liquor licenses were passed out, Bell was left out. So I guess he's back for another round. I suppose he thinks he will have better luck getting his liquor licenses in Lenoir City if he can just get the voters to pass his measure.