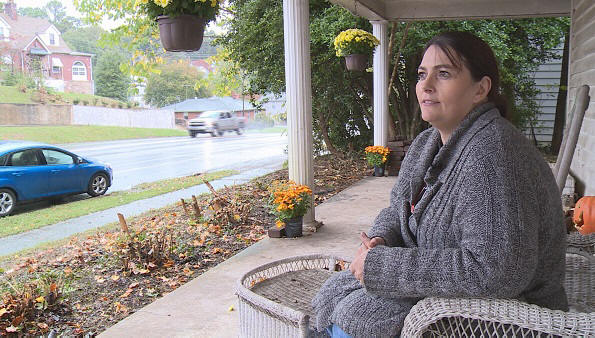 LENOIR CITY, Tenn. (WVLT) --
A Lenoir City woman who spent six hours in jail for having a messy yard said her treatment behind bars was very nice.
Karen Holloway was sentenced to serve six hours in jail, after a judge ordered her to clean up her messy yard. Holloway showed up to the jail on her own terms and said she sat in her single cell and read a book and took a nap.
"They gave me dinner, I went to my little holding cell. They didn't put me with the general population. I was fortunate I got to wear my own clothes, so I didn't have to change into their prison uniform," Holloway said.
Holloway's story has gained national attention with several people on social media saying it was an abuse of police power.
Lenoir City Police Chief Don White said the punishment was justified, because Holloway's house has been unkempt and in disrepair for nearly 12 years. He said Holloway has been given numerous citations and warnings from multiple codes enforcement officers over the years.
"There have been multiple citations issued over the 12 years. There's been multiple letters sent over 12 years with the same kinds of problems," Chief White said.
Holloway admitted that the past several months have been hard on her family and she hasn't had time to clean things up. However, she insists that over the years, she has always complied with officers.
Chief White said this is the first time that he can recall anyone being out in jail for not cleaning up their yard.
"We've never incarcerated anyone because everyone always complies. We'd never want things to get to this point," Chief White said.
Holloway has another court appointment in early November where a judge and codes enforcement officer will determine if her clean up efforts meet city regulations.