Lenoir City police search for suspect after pursuit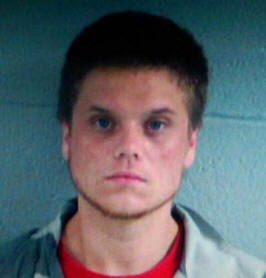 LENOIR CITY (WATE) – The Lenoir City Police Department is searching for a suspect who ran off after a stolen vehicle pursuit.
Officers and deputies with the Loudon County Sheriff's Office are searching the 800 block of Browder Hollow Road for Cody Chastain. He is described as a while male wearing a black shirt with brown hair.
Chastain has felony warrants for his arrest and more felony warrants are being sought. Anyone with information should call police immediately at (865) 458-9081.