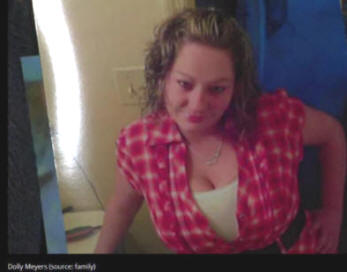 This evening District Attorney General Russell Johnson announced that a Morgan County Jury found Erskine Andy Hunt, Jr., guilty of Second Degree Murder in the December 20, 2015 slaying of his girlfriend, 28 year old Dolly Meyers of Lenoir City.
Hunt, a 37 year old Lenoir City man, took the stand in his own defense Friday in an attempt to convince the jury that he did not intend to kill Meyers. Hunt claimed that he was the victim of two attempted armed robberies that he al...leged were perpetrated by several intrudersóintruders that the State argued were not real.
Witnesses to the events leading up to the shooting, the murder, and the aftermath, testified that they did not see any intruders and described Huntís behavior leading up to the murder as paranoid and agitated. The prosecution argued that Hunt voluntarily placed himself in a state of agitation and paranoia after using methamphetamine.
Evidence in the case showed that Hunt shot Meyers in the back with a shotgun inside a single-wide trailer on Airport Road in Rockwood. Meyers and Hunt had been overnight guests of the resident, Violet Callahan, at a home she shared with her two minor children.
The evidence demonstrated that Hunt and Meyers had both been using methamphetamine and were staying at Callahanís home for the night after having been asked to leave the home of Huntís mother, Angela Davis, earlier that day. In statements to law enforcement officers, Hunt admitted to killing Meyers and said he thought that someone was trying to break into the trailer and when he shot Meyers with one of two shotguns, he brought with him that night. Hunt was ultimately convicted of: second degree murder, two counts of possession of a firearm by a convicted felon.
Please visit www.9thdag.com for the entire release