Lenoir City man dies in Monroe County crash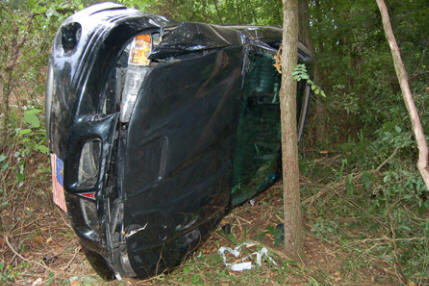 A Loudon man was killed late Friday afternoon near Sweetwater when the Pontiac Grand Prix he was driving ran off the road and went down a steep embankment before coming to rest against a tree.

The accident occurred near the intersection of Kile Road and Sands Road. Tennessee Highway Patrol Trooper Bryan Martin said the victim, Spike E. Jenkins, 42, Martel Road, was not wearing a seat belt and was partially ejected from his car.

Martin said Jenkins probably would have survived had he been wearing a seat belt. The trooper said he did not believe alcohol was involved.