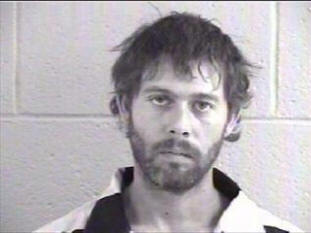 A Lenoir City man is behind bars for passing counterfeit money.
Loudon County deputies stopped 35-year-old Dwayne Gresham at the Weigel's on Highway 321 in Lenoir City Tuesday for having an illegal license tag.
During the investigation, deputies discovered Gresham possessed a $20 bill that appeared to be counterfeit. Deputies asked Gresham if he had bought anything at the store and he admitted he had. Investigators determined that the money he spent inside the store also was counterfeit.
Narcotics officers searched Gresham's vehicle and found what appeared to be Xanax and a homemade pill crusher. They also found other bills that had the same serial number.
Sheriff Tim Guider said the LCSO Criminal Investigation Division Unit, Lenoir City detectives and the U.S. Secret Service joined the case because of an increasing amount of counterfeit money being passed in Tennessee.
After obtaining a search warrant, investigators searched Gresham's residence and seized a computer and copier
Gresham is charged with criminal simulation (counterfeit money), theft under $500, possession of a Schedule IV narcotic withour a prescription and possession of drug paraphernalia.
Sheriff Guider said the Secret Service and the U.S. Attorney's offic will review the case and consider federal prosecution.
Guider also warns store clerks to be on the look out for counterfeit money of any denomination, because the practice appears to be on the rise. He blames the increase on advancing technology and better quality printing.