Funeral Arrangements
---
School, community share in grief over teen's death
Lenoir City freshman killed in 'freak accident' during flag football game

By Matt Lakin knoxnews.com

LENOIR CITY - Coty Bluford would have turned 15 on Saturday.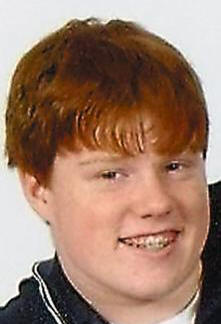 His family will spend that birthday receiving friends and saying goodbye to the boy who died in a flag football accident this week at Lenoir City High School.

The tears started Wednesday afternoon when, city school officials say, Coty and another freshman banged heads as they lunged for a pass during gym class. One boy got back up. One didn't.

The tears continued Thursday morning as teachers broke the news to their students during first period.

"When I checked on one first-period class, the whole class was crying," Principal Steve Millsaps said.

School officials said they've helped students deal with a classmate's death before, but never one that happened on campus. Grief counselors stood by for any students in need.

Thursday's school board meeting opened with a prayer for the boy's family.

"This is a community school," Superintendent Wayne Miller said. "The E-911 responders were young men and women who went to school with the father. The firemen there were also young men and women who went to school with the parents. Both the teacher and the parents were children that I had in school as a teacher.

"This rattles the foundations of the relationships that people build over a long period of time, but it also serves as a source of strength. Our board members know this young man. They know the parents. The pain that reverberates reaches very deeply, but it also helps us heal."

Miller watched Coty's father, Henry Bluford, hug the other boy after the accident and cry with him.

"To see it is amazing," Miller said. "To have taught the young man and then witnessed it is a blessing. I've never experienced an act of any more courage than Henry talking to the young man who had run into his son and telling him that it was OK."

The students came together as soon as they realized something had gone wrong. One gym student, a senior, started CPR on Coty almost immediately after the accident. Doctors pronounced Coty dead later that day at the University of Tennessee Medical Center in Knoxville. School officials believe the impact burst an artery in his head.

Miller said the school doesn't expect the death to lead to any policy changes.

"It was just the definition of a freak accident," he said.

Statistics show doctors almost never see fatal injuries from high school sports.

"We see head injuries every day from motor vehicle accidents," said Dr. Kip Wenger, medical director for the emergency department at UT Medical Center. "We don't see kids coming in from the sports field with head injuries every day, every week or even every month."

Coty had played football and basketball at the school and already proved himself to be a model student and athlete, teachers said.

"He epitomized what we as coaches tell our players," said Mike Zeller, the school's head football coach. "I'll remember all those qualities in him - hard work, dedication, humility and selflessness."

The school and family have set up a scholarship fund in Coty's memory. Donations may be made in care of the school or Vaughn's Chapel Baptist Church.

The family will receive friends 4-7 p.m. Saturday at First Baptist Church in Lenoir City, with the funeral following. A graveside service will be 2 p.m. Sunday at Lakeview Cemetery.
---
Lenoir City (WVLT) - A 14-year-old Lenoir City freshman has died from an injury he sustained in class Wednesday.

The victim's classmates tell us it was just a freak accident.

It was a tragic day at Lenoir City High School. Fourteen-year-old Cody Bluford died from an injury he sustained after a collision during a flag football game in class.

"He and another classmate playing football, and the kid playing with hit Cody's temple," classmate Jessica Sarten said.

Jessica says he was taken to a local hospital then flown by Lifestar to UT Medical Center where he died from severe trauma to the brain. Cody's classmates are looking at the yearbook they just got a week ago, and can't believe Cody's gone.

"All pretty down in the dumps because it's a freak accident and it's really sad," classmate Megan Lange said.

Megan was shocked when she heard the news during lunch break. She remembers seeing Cody in the hallways during school.

"He was a great kid, he had a lot of friends, and he was an athlete and a nice young man," Lange said.

A nice young man who everyone was praying for today not realizing the extent of the injuries. Then after most of the student body had left for the day, Jessica got word Cody didn't make it.

"I think everyone is going to be a little shocked once the principal announces it," Sarten said

It's one announcement about a student a principal hopes to never have to make.

We tried to speak to the superintendent on camera, but he was unable to comment. He did tell us they will have counselors at school Thursday to talk the students.

---
School prepares to deal with teen's death
By Darren Dunlap knoxnews.com

This morning, Lenoir City High School students will learn about the death of a classmate, a 14-year-old boy named Coty Bluford.

By now, many know some of the story.

Coty was playing flag football in a physical education class Wednesday afternoon when he went up for a pass. He collided with another student, and the two boys hit heads, said Wayne Miller, Lenoir City Schools superintendent.

Coty was transported to and later pronounced dead at the University of Tennessee Medical Center.

Thus far, what school officials know is that the collision damaged an artery in the teenager's head, the superintendent said.

At the hospital, Coty's father comforted the other boy involved in the collision, Miller said, telling the teen not to blame himself for the accident. Miller called the father's actions "the greatest act of courage."

Miller has been superintendent for eight years, and during that time, some students have died, but usually in auto accidents, he said.

Teachers and counselors will take up the matter in classrooms this morning.

"It is important for (students) to know what happened and for them to feel safe at school," said Miller.

There will be counselors on hand and no announcements to large assemblies, as this sort of news is best delivered in a more intimate environment, he said.

"That way, if they're upset, they're not upset in front of a large group of people," he added.

The high school's athletic rosters show Coty was a member of the football team and the freshman basketball team.