Lenoir City receives grant for War Memorial Building improvements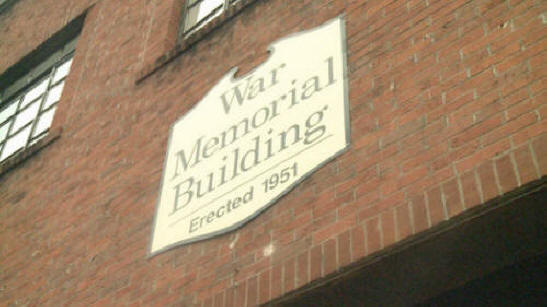 LENOIR CITY, Knoxville (WVLT) -- The historic War Memorial Building in Lenoir City hasn't seen any changes in more than 60 years. But decades later, it's time for a facelift with a grant the city recently received.
If the walls inside the War Memorial Building could talk, the stories would probably be endless. The historic building was built in 1951, as people have come and gone, the walls have remained the same.
"It has a lot of problems, just like the rest of the old people," laughs American Legion Post 70 member, Howard Rush.
With the help of a quarter of million dollar grant and other money from the city, the home of many war stories will soon get a much needed facelift.
"Take care of some energy efficiency, windows, new lighting, insulation, that sort of thing," says Steve Harrelson of Lenoir City Parks and Recreation Department.
"We've been looking forward to this for a long time," says Rush
Rush who is also a veteran agrees it could use a makeover, but he wants to make sure the building's history is preserved.
"So many young people nowadays have no idea what went on during the second war (WWII), the Korean War, Vietnam and so on and this will stand as a momento of what was done at those times."
"It was placed on the national registry of historical places in 2011 December, elections are held there, many community functions are held there, it plays a very important role in revitalization downtown Lenoir City," says Lenoir City Mayor Tony Aikens.
For the members of American Legion Post 70, it's home.
The total War Memorial project will be about 1.8 million. The city also received another quarter of a million dollars to build a handicap accessible playground. City council will decide where it gets built.
To make a donation toward the rehabilitation of the War Memorial Building, contact Lenoir City Hall 865-986-2715.