The Lenoir City Police Department is searching for a missing 15-year-old girl.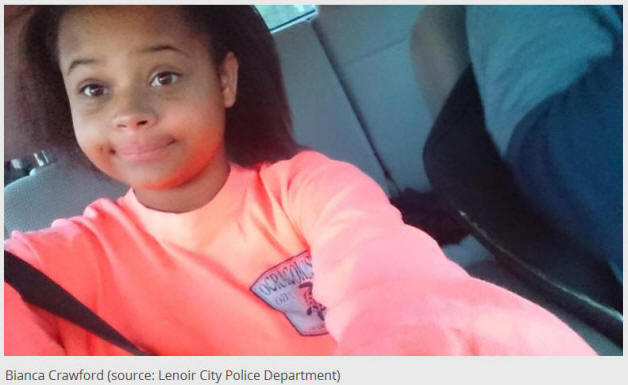 LENOIR CITY (WATE) – Bianca Crawford was reported missing on Wednesday, October 26, and is believed to be in the Knoxville area. She is described as 5 feet 2 inches tall weighing 130 pounds with brown eyes and black hair.
Anyone with information is asked to call the Lenoir City Police Department, specifically Capt. Kevin Condee at (865) 986-2005 before 5 p.m. or (865) 458-9081 after 5 p.m.