Law license suspended for lawyer who pleaded in teen's case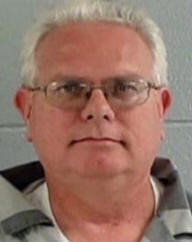 The law license for a Harriman lawyer convicted of two counts of statutory rape involving a 14-year-old girl in Loudon County has been suspended, according to the Administrative Office of the Courts.
On order of the Tennessee Supreme Court, the state Board of Professional Responsibility will conduct a formal review to decide "the extent of final discipline" Kent Booher should face because of the criminal convictions, according to the office.
In the interim, Booher's license will remain in suspension, according to the board, which oversees the conduct of lawyers in the state. In September, Booher, 59, reached a plea deal with prosecutors to the statutory rape charges. He had been charged with especially aggravated sexual exploitation of a minor, solicitation of a minor and three counts of aggravated statutory rape.

Booher received a three-year probationary sentence and will be listed on the state's Sex Offender Registry for 13 years, by agreement. If he violates probation he will be ordered to serve his sentence in confinement, according to the plea deal.

Loudon County prosecutors have declined to comment, citing a gag order imposed by Senior Judge Paul Summers. Last month, a jury deadlocked in a case against Malina Nanette Akin, 37, of Lenoir City.

Akin was charged with providing the teenage girl to Booher for sex. Her relationship to the girl has not been released by law enforcement. She is identified only with initials in court records and does not bear Akin's last name.

Records indicate she also was a victim in another case in which a Loudon County man paid to have sex with her. The defendant in that case is serving an eight-year sentence.

According to court records, Booher repeatedly paid to have sex with the girl between December 2012 and May 2013. He videotaped the liaisons and also ordered the girl to send him nude photographs.