Lenoir City man arrested after Knox County carjacking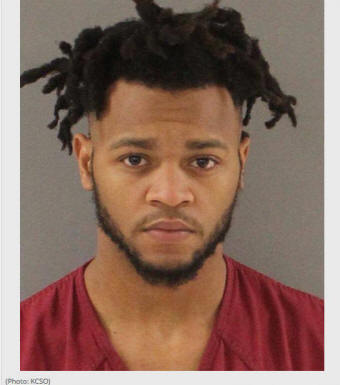 KNOXVILLE (WATE) – A Lenoir City man was arrested after a carjacking in Farragut Thursday night.
Investigators believe Jaylond Woods, 20, and an unidentified suspect approached two people in the parking lot of Cool Sports at 110 South Watt Road around 10:45 p.m.. The victims were inside their car at the time.
The victims claim the suspects assaulted them. Woods fled in the vehicle and crashed the car, according to the report. The Knox County Sheriff's Office says Woods fled on foot but was found nearby.
He faces charges for carjacking, robbery and assault. He is being held at the Roger D. Wilson Detention Facility on a $32,000 bond.
Woods was a former commit to the University of Tennessee football team and played for Lenoir City High School before transferring to Clinton and being ruled ineligible.
The second suspect is believed to be a black male who weighs 135-145 pounds and is around 6-feet-tall. He was last seen wearing a dark hooded sweatshirt and dark sweatpants.
If anyone has information, contact the KCSO's Major Crimes Unit at 865-215-2243.