Knox County woman charged with TennCare fraud for second time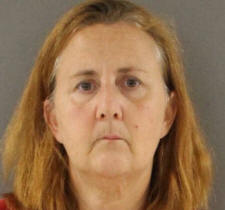 KNOXVILLE (WATE) – A Knox County woman was charged for TennCare fraud for the second time.
Pamela L. Goetsch, 47, was charged in Loudon County for trying to receive hydrocodone by paying with TennCare. The Office of Inspector General says Goetsch was "doctor shopping," which is a crime. The term is defined as visiting multiple doctors in a short period of time to receive prescription drugs.
The suspect was arrested in August in Knox County for doctor shopping for hydrocodone and oxycodone.
"We have open cases in almost every county in Tennessee," Inspector General Manny Tyndall said. "We're committed to stopping this type of activity so TennCare will be there for people who have legitimate needs for healthcare benefits."