Knox County man sentenced to 15 years after injuring Loudon County deputy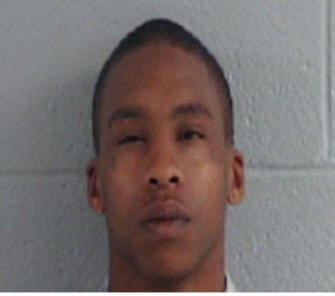 LOUDON COUNTY, Tenn. (WVLT) -- Rufus Lamar Ragland was sentenced to 15 years in prison this week following a 2014 incident in which he severely injured a Loudon County Sheriff's Office deputy.
Ragland was spotted on August 22, 2014, after a black Chevy Tahoe was reported as stolen to Loudon County officials.
LCSO Deputy Craig Brewer spotted the vehicle and confirmed it was stolen through its OnStar system.
During the pursuit, the OnStar operator intentionally disabled the vehicle to slow it down. Moments later, a black male, later identified as Ragland, jumped out of the stolen Tahoe and attempted to flee on foot.
Ragland then jumped into another black Tahoe and sped toward LCSO Sergeant Micheal Watkins' cruiser, ramming into the driver's door. According to a release from Loudon County, Ragland backed up the vehicle and sped toward the cruiser again, this time striking Deputy J.C. Schultz, who was outside the vehicle.
Schultz was hit, and sustained severe injuries after somersaulting over the Tahoe and landing on his head on the concrete.
Ragland sped toward Highway 72, but was stopped by Tennessee Highway Patrol and placed under arrest.
The 9th District Drug Task Force Agent recovered a .38 caliber revolver, about 3 grams of cocaine, digital scales and 162 individual bags of packaged marijuana from the original stolen Tahoe.
Ragland was indicted on December 8, 2014 on 12 counts, including Attempted Second Degree Murder, 2 counts of Aggravated Assault, 2 counts of Theft over $10K, and Possession of Schedule II and Schedule VI drugs with intent to sell or deliver,.
Ragland was found guilty on April 18 to Attempted Second Degree Murder, Aggravated Assault, Felony Reckless Endangerment, Felony Evading and Theft over $10,000 but less than $60,000.
Ragland was sentenced to a total state sentence of 15 years. He will serve the federal time first, then be transferred to a state prison on the remainder of the state sentence.