Knox Co. school security officer facing DUI, gun charges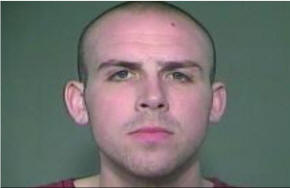 (WBIR) Officials have accused a Knox County school security officer for driving drunk with a loaded handgun in his truck.
Knoxville police charged School Security Officer Dustin Copeland, 25, of Lenoir City for DUI and having a weapon while intoxicated.
A witness told police he followed Copeland after the suspect allegedly pointed a gun at a man on Jackson Avenue Saturday afternoon. When the witness saw a Knoxville police officer on the ramp from I-640 to Mall Road, he told the officer he thought Copeland was drunk.
The KPD officer then followed the suspect and pulled him over after seeing Copeland's truck swerve over the yellow line on Millertown Pike at about 4 a.m.
According to court documents, the officer arrested Copeland after he failed his sobriety test. Officials said the school security officer also had a loaded handgun in his vehicle.