Jr.'s Got 'em Sweatin' Bullets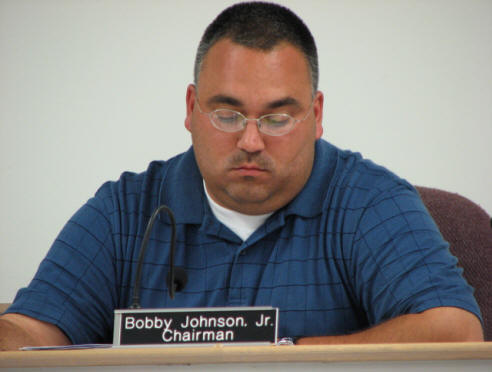 With it looking more and more like Mayor Matt Brookshire's attempt to take over city hall is going to fail, he is pulling out the stops in an attempt to get the voters to turn over the check book to him and his partners. At last Monday's council meeting, Brookshire unveiled what he called a job description would be for the new treasurer/recorder if the voters turn the job over to him next Thursday. The job description makes it sound like city officials have every intention of hiring a qualified person to fill the treasurer/recorder position if the decision is turned over to city officials.

Problem with Brookshire's plan, any job description adopted by the mayor and council can just as easily be changed by the vote of four councilmen. Brookshire's depending that no one will realize this. He has never understood that the general public is a lot smarter than he thinks they are.

Even though the question of an appointed treasurer/recorder has been headed to the August ballot for months, Brookshire is just now unveiling his job description for the position if the voters hand the position over to him. Why now? Why not two months ago? Could have something to do with the fact that in all likelihood the voters will reject the mayor's plan and keep the position as elected. It may also have something to do with the fact that only one candidate has thus far qualified to run for the elected position.

Loudon County School Board Chairman, Bobby Johnson Jr., is the only candidate for the job as of right now. Jr. currently works for the Lenoir City Parks And Recreation Department and will be a formidable candidate. Whether the position remains elected or becomes council appointed will be decided this Thursday at the polls. If the position remains an elected position, it will be on the November ballot. Candidates wishing to run for any Lenoir City elected position have until August 21st. to qualify.
BACK
8/4/08