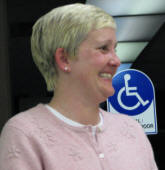 According to sources at city hall, codes enforcement officer, Leslie Johnson, is no longer working for Lenoir City. Former codes officer, David Denton, is filling the position temporarily.

Johnson has been with the city for about five years.

No information has been released on the reason for Johnson's departure.

More information when available.