Jimmy Matlock To Seek Re-election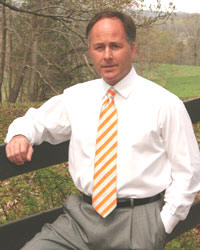 Representative, Jimmy Matlock, will be seeking re-election in next year's state elections.

Matlock who represents the 21st district in the State House said after giving it a lot of thought and prayer, he would like to represent to folks of the 21st district for another term if it be the will of the voters.

There has been some speculation that Jimmy might not be going to run for another term. He said he hoped by making an announcement that he would be running, might help quell that speculation.

Beyond any doubt, Jimmy has been one of the best representatives we've ever had. Always willing to listen to his constituents and represent their views in state government.

The 21st district consists of portions of Loudon County and Monroe County. State primary elections will be in August 2012.
BACK
12/17/11