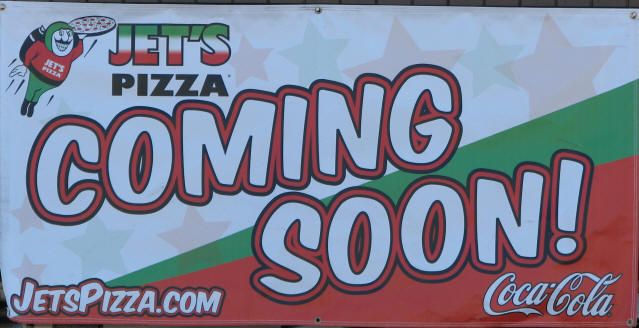 According to the banner in the window of the old Dairy Queen, there's a Jet's Pizza place coming soon. There is no mention as to when the new pizza parlor might be opening.
Don't know about you all but I still have trouble giving anybody directions to anywhere since the old Dairy Queen closed up. Didn't matter where you had to give directions to, the starting point was always, "when you get to the Dairy Queen" turn right, left or straight ahead.
Maybe we'll get something located in there, then at least we will be able to give directions again.