Seems like weekly we read another story like this. Some atheists group somewhere takes issue with something they perceive to be Christian related. In this case, a school in Ohio took down a picture of Jesus that had hung in the school for sixty year.
Here's what I don't understand, if these loony people don't believe in God or Jesus then why would a picture of Jesus bother them? Based on their belief or the lack there of, Jesus isn't real. So what's their problem.
I don't know about you all, but I've had it with these crazies.
Jesus Portrait Removed From Ohio School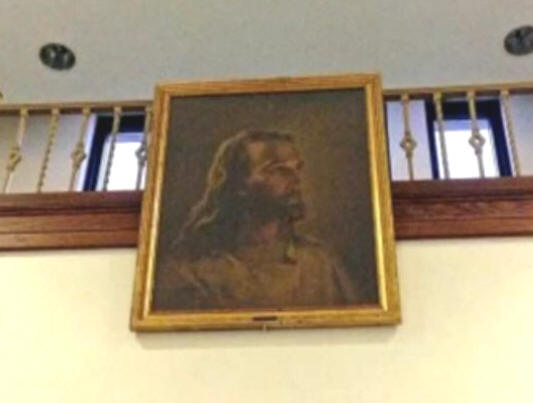 UPDATE (AP) -- A Jesus portrait that has hung in a southern Ohio school district's buildings since 1947 has been taken down, because of concerns about the costs of a federal lawsuit.

The superintendent of Jackson City Schools tells The Associated Press that the decision was made after the district's insurance company declined to cover litigation expenses. He says a student club that the school says owns the portrait took it down Wednesday morning at his direction.

The American Civil Liberties Union and the Freedom from Religion Foundation had sued on behalf of a student and two parents, calling the portrait an unconstitutional promotion of religion in a public school.

An ACLU spokesman says the lawsuit remains in effect, but will be dropped if the portrait stays down.