Mike Blackerby knoxnews.com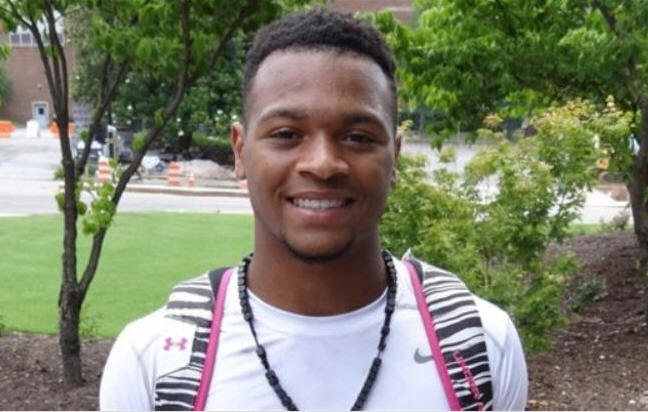 A high-profile Knoxville attorney representing former University of Tennessee football commitment Jaylond Woods has challenged Lenoir City High School officials to "do the right thing" and help restore the eligibility of the Clinton senior.
"Aside from all the legalese, we're simply asking Lenoir City to do the right thing for this kid," said Gregory P. Isaacs, who has been retained to represent Woods.
Woods, who plays wide receiver and defensive back, transferred from Lenoir City to Clinton last spring after he committed to UT in 2013.
But just before the start of this season on Aug. 4, Woods was ruled ineligible by the TSSAA. Clinton later appealed the decision to the TSSAA Board of Control, which upheld the ruling.
The TSSAA received a requisite written letter from Lenoir City stating that Woods' transfer was not for athletic reasons.
However, the letter must also state that the transfer is not for disciplinary reasons. Lenoir City's letter did not clear Woods of that, according to TSSAA officials.
Isaacs filed a written request on Wednesday to Chris W. McCarty, a Knoxville attorney representing the Lenoir City school board, asking for cooperation to help restore Woods' eligibility.
Letter from Jaylond Woods' attorney to the lawyer for the Lenoir City school board
"We are requesting that the principal of Lenoir City High School take immediate action to correct this unfortunate situation," read the request.
"TSSAA has indicated that a letter from the principal, not the athletic director, of Lenoir City High School attesting in writing that Jaylond's transfer to Clinton High School was not for athletic or disciplinary reasons is all that is necessary in order to restore Jaylond Woods' eligibility to play high school football."
Isaacs vehemently denied the notion that Woods transferred to Clinton because of disciplinary issues at Lenoir City.
"Jaylond Woods is an excellent young man with a promising athletic future," said Isaacs.
"Our position is that the letter written by the athletic director for Lenoir City High School inaccurately portrayed his disciplinary status at the time he transferred schools."
McCarty emphatically rejected the claim.
"Lenoir City Schools denies that school system officials made any false or misleading statements to the TSSAA, but we cannot comment as to records relating to a specific student," McCarty said Thursday.
Isaacs said in the letter to McCarty that the restoration of Woods' eligibility is the only satisfactory outcome for his client.
"Jaylond Woods will not hesitate to exercise any and all remedies he may have in law and equity, including but not limited to pursuing a lawsuit against Lenoir City Schools and athletic director Greg Boling for defamation," said Isaacs in the letter.
McCarty declined to reveal a possible response by Lenoir City Schools to Isaacs' demands.
"I cannot comment as to what actions the school system may or may not take in relation to baseless allegations made by Mr. Isaacs," McCarty said.