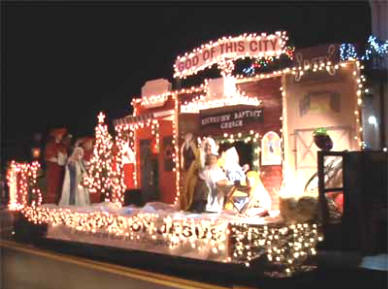 LOUDON (WATE) - The streets of Loudon were filled with Christmas tradition Saturday night despite chilly conditions.
Dozens of families enjoyed live performances. Among the performers included the Loudon High School marching band. There were several parade floats, vintage cars, and emergency vehicles as well.
6 News anchor Kristin Farley served as the Grand Marshall of the parade.
Families say there was a little something for everyone.
"Well, I just like the Christmas spirit and shows.... Jesus's birthday and celebrating that," said Allison Rucker, age 9.
"It's time we can spend time with our family," said Michael Brown, who came to the parade with his son. "We take that for granted all year round. And this is a time when we really make the effort to get together."
This year's theme. was "Down-Home Country Christmas."