<![if !vml]>

<![endif]>
October 12th
<![if !vml]>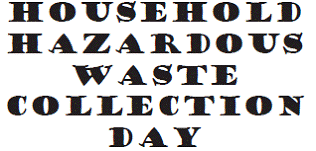 <![endif]>
The Justice Center is located at the corner of East Lee Highway and Sugarlimb Road.
SATURDAY October 12th 8:00 am to 1:00 pm
Loudon County Justice Center
<![if !vml]>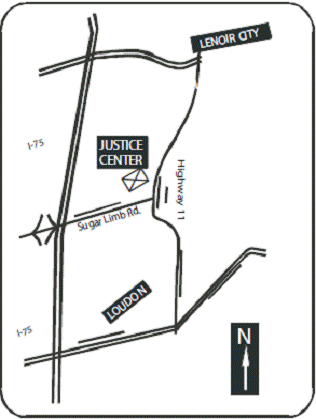 <![endif]>
What:
A one day collection event for household hazardous waste
When:
October 12th, 2013
8:00 a.m. – 1:00 p.m.
Where:
Loudon County Justice Center
Who:
All Tennessee Residents
Cost:
None
Why:
Many household products contain chemicals that are classified as toxic, flammable, reactive, corrosive, or oxidizing. If they're not disposed of properly, these chemicals could injure sanitation workers or pollute the environment. This event gives Tennessee residents the opportunity to rid their homes of hazardous waste safely.
SPONSORS:
Loudon County Government
Loudon County Solid Waste Commission
Keep Loudon County Beautiful – stoplitter@loudoncounty-tn.gov
Tennessee Department of Environment & Conservation

---
Guidelines for Disposal:
Leave Products in their original containers

Re-label containers that have lost their labels.

Do not mix two or more different products into one container.

Place items in a cardboard box, preferably lined with newspaper or plastic.
ACCEPTABLE ITEMS
AUTOMOTIVE AND MARINE PRODUCT:
Fuel and oil additives
Grease and rust solvents, naval jelly
Carburetor and fuel injector cleaners
Starter fluids
Body putty
Antifreeze
Gasoline
HOME MAINTENANCE / IMPROVEMENT: PRODUCTS:
Used strippers and thinners
Adhesives
Driveway sealant
Roofing tar
Wallpaper remover
HOME LAWN AND GARDEN PRODUCTS:
Pesticides
Fertilizers
Wood preservatives
MISCELLANEOUS:
Rechargeable batteries
Pool chemicals
Photo processing
Medicine / drugs
Aerosols / compressed gas
Mercury thermostats and thermometers
Fluorescent tubes

UNACCEPTABLE ITEMS

MEDICAL / BIOLOGICAL:
Needles and sharps
Infectious waste
Dead animals
Any waste from a doctor's office, clinic, or veterinarian's office
EXPLOSIVES / AMMUNITION:
Fireworks
Military ordnance
Gun powder
Ammunition
RADIOACTIVES:
Smoke detectors
Radium paint
BUSINESS / INSTITUTIONAL WASTE:
No business, large or small
No colleges or universities
No schools
No hospitals
No home improvement or painting contractors
No agribusiness
MISCELLANEOUS:
Empty containers of any kind
Automotive gas tanks
Laboratory chemicals
Paint (see below)
Electronics (see below)
Recyclables
Remember….
· Small amounts of latex paint can be dried up and thrown away in your garbage.
· Alkaline batteries should be thrown away in the garbage.
· Used oil, anti-freeze, and lead-acid batteries are currently recycled free of charge at the Matlock Bend Landfill and at the convenience centers in Loudon, Lenoir City and Greenback. Take advantage of this service all year round.
· Oil- based and latex paints, stains and varnishes can be taken to Lenoir City Convenience Center (500 Halls Ferry Road) any Saturday 9 a.m. to 2 p.m.
· Electronics can be taken to any Loudon County Convenience Center.