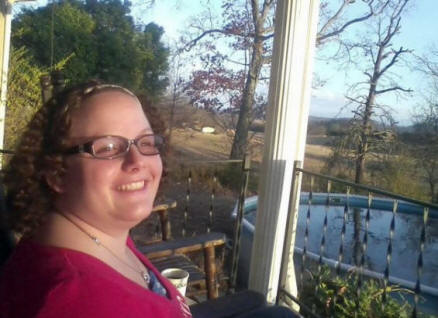 Rachel Lawson knows that dreams can come true.
The Loudon High School senior was diagnosed 3½ years ago with a mitochondrial disease that is causing her brain to shrink. She has tremors so severe that she has to use a wheelchair.
Two years ago, the Dream Connection, an East Tennessee nonprofit organization that makes "once-in-a-lifetime dreams" come true for children with life-threatening or chronically debilitating illnesses, granted Rachel's wish for a swimming pool in her yard. As her senior project, Rachel decided to raise funds for the Dream Connection, which channels 100 percent of the contributions it receives into fulfilling the dreams of the children it serves (staffing is all volunteer, and supplies are donated).
Last weekend, Rachel set up two donation booths. The first was Friday night at the Loudon High-Lenoir City High basketball game. The second was Saturday morning at Food City. Her goal was to raise $350.
She raised $600.
"I did very well," says Rachel. "I definitely got my goal."
Rachel hasn't met any other Dream Connection beneficiaries, but she appreciates the therapeutic benefits of her pool and decided to give back to the organization.
"I wanted to help them," she says.
Rachel, who turned 18 in September, speaks slowly, and her words can be difficult to decipher. Her mother, Kristine Worley, says there's a marked difference in Rachel's condition from when she first noticed the tremor in her daughter's hand to now.
"Three years ago, I was the only one who noticed it," says Worley, who is divorced from Rachel's father, Gary Lawson of Knoxville. "Her hand would shake real bad. I'd ask, 'Honey, are you nervous? Is something upsetting you? Is something going on at school?' "
Worley thought the problem might be mental, and she took Rachel to a psychiatrist.
"It was totally medical," she says. "We didn't find out till we had the MRI done at Children's Hospital."
Officially, Rachel's condition is "undiagnosed mitochondrial disease," says Worley, who works third-shift dispatch at the Loudon County 911 center and has a second job cleaning houses and businesses.
"It's a new one they haven't put a name to," she says, noting her frustration of dealing with a nameless disease. "You want to put a name to something you're fighting."
And fight they have.
"We've been to Atlanta," says Worley. "We've been to the best of the best as far as research facilities go.
"It's affected her speech now. She's been losing a lot of muscle tone. Her gait's off really bad. It's very, very obvious now."
As a youngster, Rachel could not be stopped.
"The girl was a daredevil," says Worley. "She scared me half to death. She broke her left leg twice from riding her bike so hard.
"Nothing scared this kid. She was, like, full-steam straight ahead all the time. … She would chase her sister with bugs. It was hilarious."
Even now, Rachel is unstoppable.
"Her spirit is amazing," says her mom. "She smiles all the time. She's never sad, or, if she is, she gets herself out of it real quick."
Rachel is surrounded by family at home in Philadelphia, Tenn. Sharing the home are her mother; her oldest brother, Andrew, 26, who works for the Tennessee Highway Patrol; and her fraternal twin sister, Rebekah, who has a 2-year-old son, Benjamin.
Brother Nicholas, 25, lives in Colorado and is in the military.
Rachel and Rebecca both will graduate from Loudon High this month. Rachel plans to keep pursuing other dreams by starting at Roane State Community College in January.
"I want to be a teacher assistant or be a preschool teacher," she says.