News Sentinel staff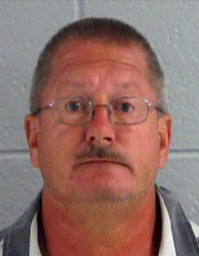 The preliminary hearing for an East Tennessee firefighter who quit after an 80-year-old woman accused him of forcing himself on her at her home was reset Wednesday morning, authorities said.
Ricky Lynn Sutton was set to appear in Loudon County General Sessions Court, but the case was reset to 9 a.m., Dec. 10.
He was charged with sexual battery and he remained free on $25,000 bond.
Sutton turned in his resignation to the Loudon Fire Department Aug. 30, City Manager Lynn Mills said. He had worked for the city fire department since 1998 and was making about $42,000 per year.
Sutton knew the woman from various medical calls at her home over the years, Loudon police Detective Brian Jenkins wrote in an arrest warrant. The woman told police Sutton showed up Aug. 29, and asked to come inside.
According to the warrant, they visited a short while and when Sutton stood to leave, he grabbed the woman's hands, pulled them away from her body and commented about how attractive she was.
The woman told police she resisted, to no avail.
Jenkins said Sutton asked her to kiss him, pulled her body up against his and kissed her on the lips. The woman tried to pull away from him and told him to stop, but he held her tight and kissed her again, according to the warrant.
Sutton joined the fire department as a part-time firefighter in 1998, according to city personnel records. He attained full-time status in 2007.
He is being represented by Knoxville attorney Robin Gunn, according to the Loudon County General Sessions Court Clerk's Office.