Headlee Stiffs The Children?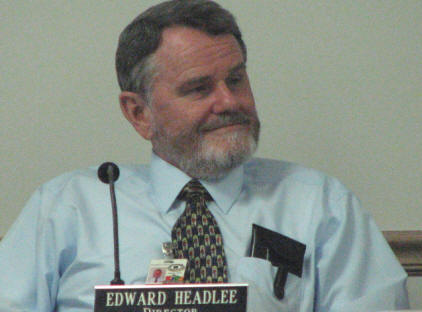 Former Loudon County Director of Schools. Edward Headlee, has not paid his Adequate Schools Facility Tax as required by law. The tax of which 100% goes to education is to be paid on all new residential construction. Last year Headlee moved back to the Matlock Bend community after living in Tellico Village for several years. Portions of his new home failed to pass county inspections and thus far Headlee has failed to make the necessary changes to pass code inspections.

Under current procedure, the Adequate Schools facility Tax may not be paid until all building inspections are passed. So until Headlee brings his home into compliance, he will not be paying the Adequate Schools facility Tax. It is unknown why inspectors have allowed Headlee to remain out of compliance for so long. But according to Headlee he was told by County Mayor Doyle Arp, "don't worry about it, that law aint got no teeth in it anyhow." Hopefully, Arp is not telling everybody that.
BACK
7/14/08