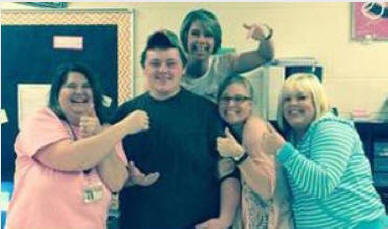 GREENBACK (WATE) – The faculty, staff and a school resource officer at Greenback School worked together to help a senior land his first job, even going as far has giving him a car to help him get to work.

Seth Davidson is a Senior at Greenback School.

The Loudon County Sheriff's Office said Davidson is "a fine young man and has worked hard to overcome hurdles that kept him from getting reliable transportation to and from the diesel mechanic classes located at the Loudon County Tech Center located in Lenoir City."

The group said Davidson inspired them to help him become a diesel mechanic. They were able to give him a car and help him get his first job.