Greenback Drug Store and Diner serving favorites since 1923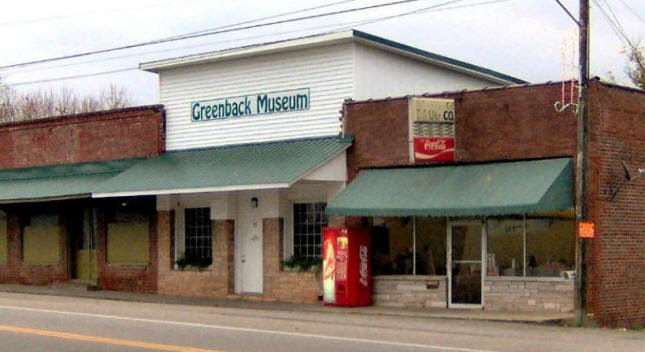 GREENBACK, Tenn. (WVLT) -- "I've been coming here for many years. My mom and dad have been bringing me here since I was just a little bitty thing," said Virginia Tipton.
If you spend a lot of time around Greenback, you'll hear a lot of talk like this at the Greenback Drug Store and Diner.
"The thing about is when you walk in and look around it reminds you of the old days, they didn't make it fancy," added Tipton.
It doesn't need to be.
Since 1923, the Drug Store has been a gathering place, a spot in the community where friends get together for a bite to eat and share stories.
"I have great memories about this drug store. I'm starting to get teary-eyed," said Gail Skidmore. "I grew up coming to this drug store after school. I would come sit on these very same stools after cheer leading practice or piano practice and wait for my dad to come pick me up."
A few things have changed since then. What used to be the pharmacy is now part of the kitchen, and the menu is a little bigger. That's about it.
"It's just like coming home. It's just a comfortable place," said Skidmore.
It's a place you can count on for just about every craving. From chicken salad sandwiches to Philly cheese steaks.
"People make fun of me because it doesn't fit on that bread but it's not supposed to, that's what a fork and knife are for," said Drug Store owner, Angie Rigsby.
Just be sure to leave enough room for a grilled honey bun.
"They've been doing this since the beginning of time," laughed Rigsby.
Since the Drug Store opened, at least.
Rigsby and her husband took over the Drug Store in 2008 and they've kept us with the old time traditions along with the regulars.
"Every day," she said. "They pull up and I know what they're going to have. Some people, three times a day."
"It's always been a wonderful place and an important place in the community," said Skidmore.