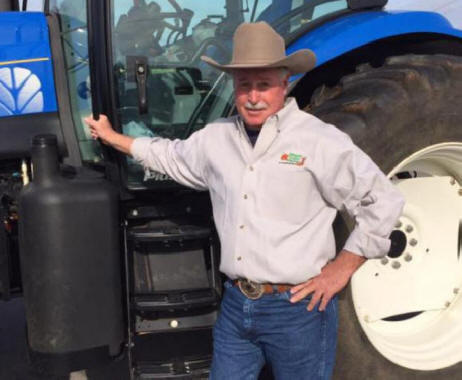 GREENBACK, Tenn. Brandon Rook-(WATE) – Hundreds are mourning the death of Loudon County farmer Bob Schmidt, the owner of Maple Lane Farms in Greenback.

Maple Lane Farms posted to their Facebook page Monday evening, "Our heart is heavy as we said goodbye to the boss, the dad, the son, the brother, the uncle, the friend and your favorite farmer tonight." They are asking the community to share memories of Schmidt.

Schmidt's daughter asked for the community's help after Schmidt suffered a stroke, needed medical attention, but due to his line of work he had no health insurance. She wrote this heart felt message explaining the situation on a GoFundMe page created to help raise money:

"My name is Paden, and I am the only daughter and child of Bob Schmidt. I am 26 years old and I am writing to you with the weight of the world on my shoulders."

Thousands were raised for medical care for the man that has provided fresh foods to the community for the past 30 years. Even after Schmidt's passing, people donated to help the farm, saying they always enjoyed chatting with him and their memories of pumpkins, hay rides and corn mazes.

Paden wrote on the page, "tonight was the night my dad went home. he will surely be missed, but Heaven just got a good one. See you later Dad."

Schmidt's daughter said he suffered from both an ischemic and a hemorrhagic stroke. She said this past week has been a roller coaster going back and forth between improvement and deterioration.

"My dad, Bob, has been a farmer his whole life. Even recently, we had set some big goals for the farm with the hope that we would have our biggest season yet, which would help us get ahead financially," said Paden.