This is a sad but great story.

Debbie Cook had posted a news article on her Facebook page that she had found in her dad, Curtis Williams', belongings some ten years after he passed away. Apparently he found the document important enough to keep it all these years.

The article, from 1921 posted below, is about a local man who died saving his neighbor. The story it's self is quit touching but even more local history is attached to the story. Read the article then as Paul Harvey would say, the rest of the story.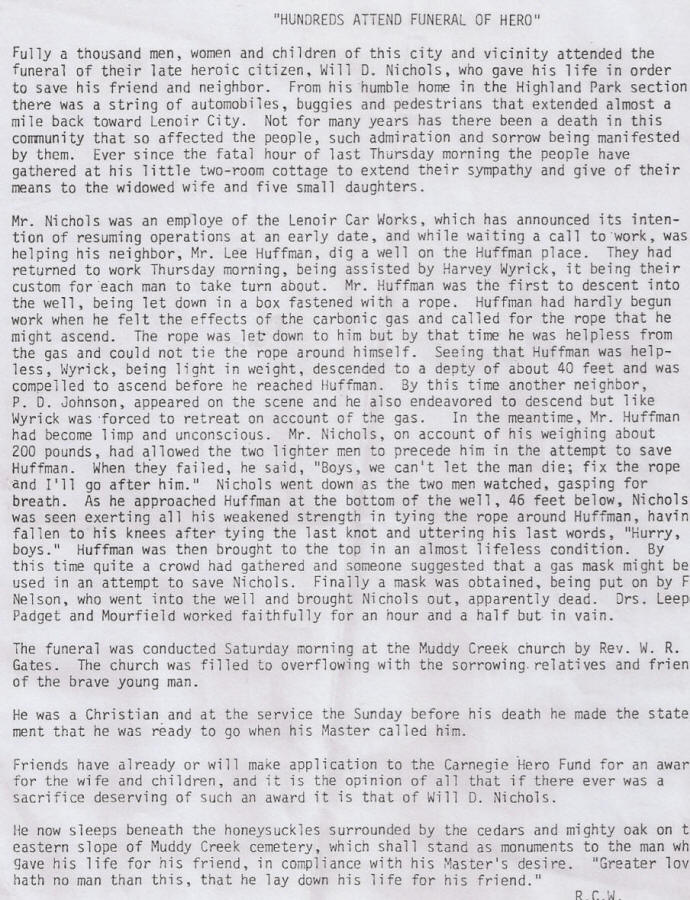 Three years after the death of Will D. Nichols when the new Lenoir City school was completed, city officials decided to honor the memory of Mr. Nichols by naming the new school after him. Thus thousands of us attended Nichols School.
Even though the old school is long gone it's still interesting to know at least a little more history about our community and those who lived here before us.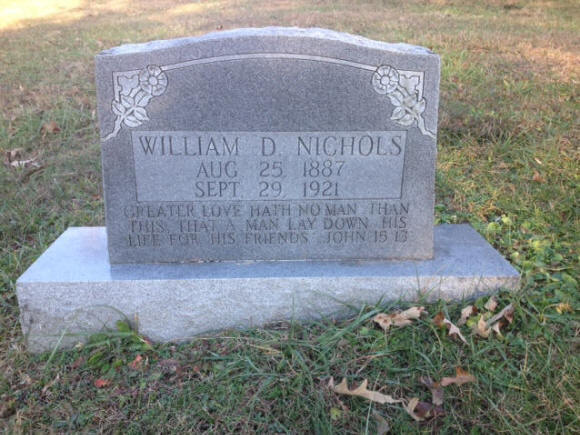 Tombstone of Will D Nichols at Martel Methodist Church.
Note the verse on the stone is the same as the story.