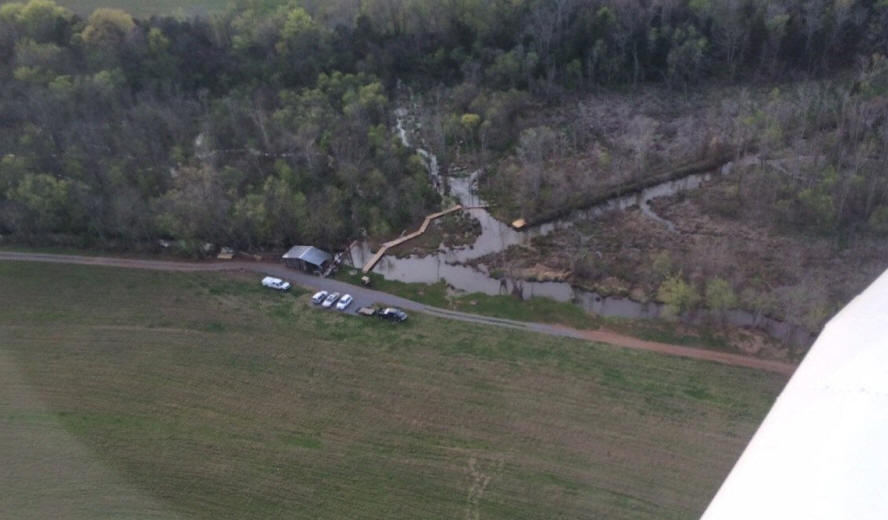 Every Sunday, our family has supper together. Weather permitting, we try to have a cook out at the farm about once a month or so. A couple of weeks ago, we were having out Sunday night cook out at the farm when a friend of mine was out flying in his plane. He just happened to fly over while we were there. He made a couple of flyovers and snapped a few pictures from way up high.
This view gives a whole different perspective to the Man Hut, Muddy Creek and the Swamp Bridge.
Thanks Mark for the pictures.