Loudon grand jury indicts former educator for sexual battery, statutory rape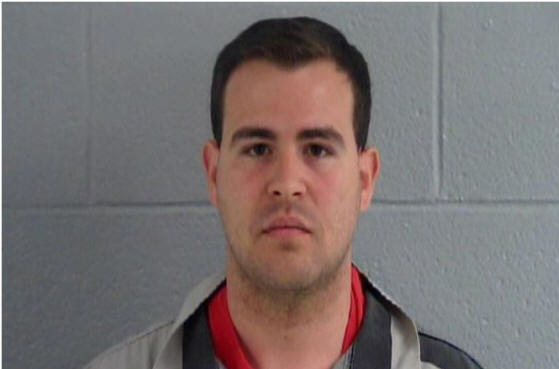 (WBIR ) - A former band color guard coordinator at Loudon High School faces multiple counts of statutory rape and sexual battery by an authority figure involving two underage males, according to Loudon County authorities.
One of Zachary C. Tapp's alleged victims was age 17 and one was between 13 and 17 years of age, according to 9th Judicial District Attorney General Russell Johnson.
The grand jury returned the indictments April 13.
Tapp, 22, is charged with eight counts of statutory rape by an authority figure and two counts of sexual battery by an authority figure.
Tapp, of Harriman, turned himself in to authorities Monday morning, according to a release from Johnson
Bond is set at $32,000 for all 10 charges. His next court date is June 1.
According to Jason Vance, director of Loudon County Schools, system officials decided Nov. 24 to cease using Tapp.
Authorities then had no suspicion that Tapp might have been doing something illegal with any student, Vance said.
He was, however, communicating directly with students in a manner the school system opposed and that they deemed inappropriate, he said. They wanted Tapp to conduct all communication through the band director, Vance said.
Vance said over the course of two school years that Tapp had substituted 6.5 days for the system. In the current school year, for example, Tapp was a substitute teacher for a day and a half, according to Vance.
He also received a stipend to help with the high school band's color guard, according to Vance.
"When we investigated Mr. Tapp, his background check came back clean," he said.
The system wasn't interested in using him as a teacher, and Vance said he was unsure if he had a degree.
The sexual battery indictments obtained by 10News show Tapp had unlawful sexual contact between December 2014 and Feb. 28 of this year with someone between the ages of 13 and 17. Two counts of the 10-count indictment refer to such instances.
The statutory rape indictments address instances dating to 2013 involving a 17-year-old. Specific instances, for example, are alleged to have occurred sometime between July 2013 and June 2014; in September 2013; or or about Oct. 24, 2013; and in November 2013;
According to statutory rape indictments, there also were four instances of sexual contact between Tapp and the teen between Dec. 1, 2014, and Feb. 28 of this year when the victim was age 16.
According to Johnson's office, no more information was available about the nature of the charges.
"If we had known about that at all we would have dismissed him immediately and alerted authorities," Vance said. "I think someone else contacted authorities. It's terribly unfortunate that this has happened. We have cooperated fully with law enforcement."
Vance said it's his understanding from talking with DA Johnson that whatever occurred involving Tapp took place off school grounds and not during school.
Loudon Police Department Investigator Brian Jenkins is listed as a witness, along with Lynette Ladd and Kevin Condee of the Lenoir City Police Department.
This is the third current or former school system employee who has been the subject of a state or criminal inquiry. William "Mike" Old, a teaching assistant at North Middle School, is on leave without pay while authorities investigated whether he was abusive to a student. Also, the state Department of Children's Services is investigating a report that Lisa Hale, an Eaton Elementary School teacher, may have treated a child in an overly aggressive manner.
Vance said the alleged actions of a few are not reflective of the good work of the large majority. He said he's proud of Loudon County Schools employees.
"We've had a couple instances over the past couple weeks that are certainly unfortunate," he said. "While they are unfortunate, we want to make sure we provide due process to each of our employees. Additionally, every time anything of this nature comes to light we want to make sure we cooperate with authorities to the fullest extent."