For as long as Lenoir City has existed, so has First National Bank.

On May 2nd 1907, First National Bank received it's charter taking over the assets of Farmers And Traders Bank that was organized in 1904. So for more than 108 years, First National has been a major part of the history of the community.

Sadly, as of last Friday FNB's long history ended. The FNB has been acquired by United Community Bank. I'm sure the service and quality of United will continue to be as good as it was with FNB. We wish United Community Bank continued success.

But, you've got to admit it's a little sad to see the change. I guess that leaves Wilburn Hardware the oldest continues business in town now.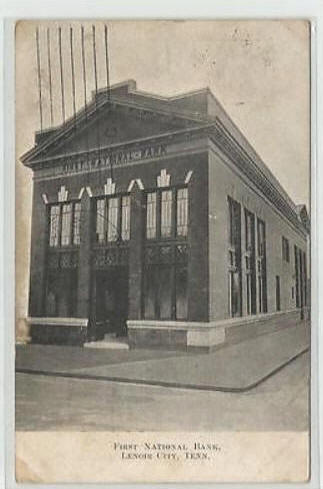 Early Nineteen Hundreds