Fired Knoxville-based trooper wins his job back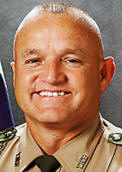 A Knoxville-based state trooper fired for anonymously filing on behalf of a female employee sexual harassment claims against a lieutenant has won his job back.
The Tennessee Civil Service Commission has ordered Tennessee Highway Patrol Trooper Marty Nix reinstated after opining that, while Nix was properly suspended without pay for a series of unprofessional and potentially embarrassing incidents, he should not have been fired for reporting sexual harassment claims on behalf of a secretary too frightened to blow the whistle herself.
"There is simply no proof in the record to support the (Department of Safety's) position that (Nix) acted in bad faith," the commission ruled.
In February 2008, Nix called in an anonymous complaint against Lt. Michael Wamack alleging secretary Paula Taylor was being sexually harassed by Wamack. The safety department ultimately deemed the complaint false and fired Nix in November 2008.
Attorney James A.H. Bell fought the move on behalf of Nix, who contends he is a victim of the THP politics because he hadn't supported then-Gov. Phil Bredesen.
The firing came on the heels of a string of controversies in 2007 for which Nix had been suspended without pay for just more than two weeks. Those included his cursing at a fellow lawman, collecting autopsy photos in the death investigation of a friend in which he was not involved and failing to timely log into evidence seized cocaine.
The safety department justified its firing of Nix by insisting he had a grudge against Wamack and intentionally filed a bogus claim against him.
But the commission said there was no proof that Nix had any animosity toward Wamack and only filed the complaint after another trooper shared details of the secretary's upset.
Nix, the panel ruled, believed he was duty-bound to report what the secretary was too afraid to air.
Nix has been with THP since 1998. The commission is also ordering that he be "made whole," so he should collect back pay. The safety department can appeal.